Project Control Systems (PCS)
Solutions identified. Systems Integrated. Objectives accomplished.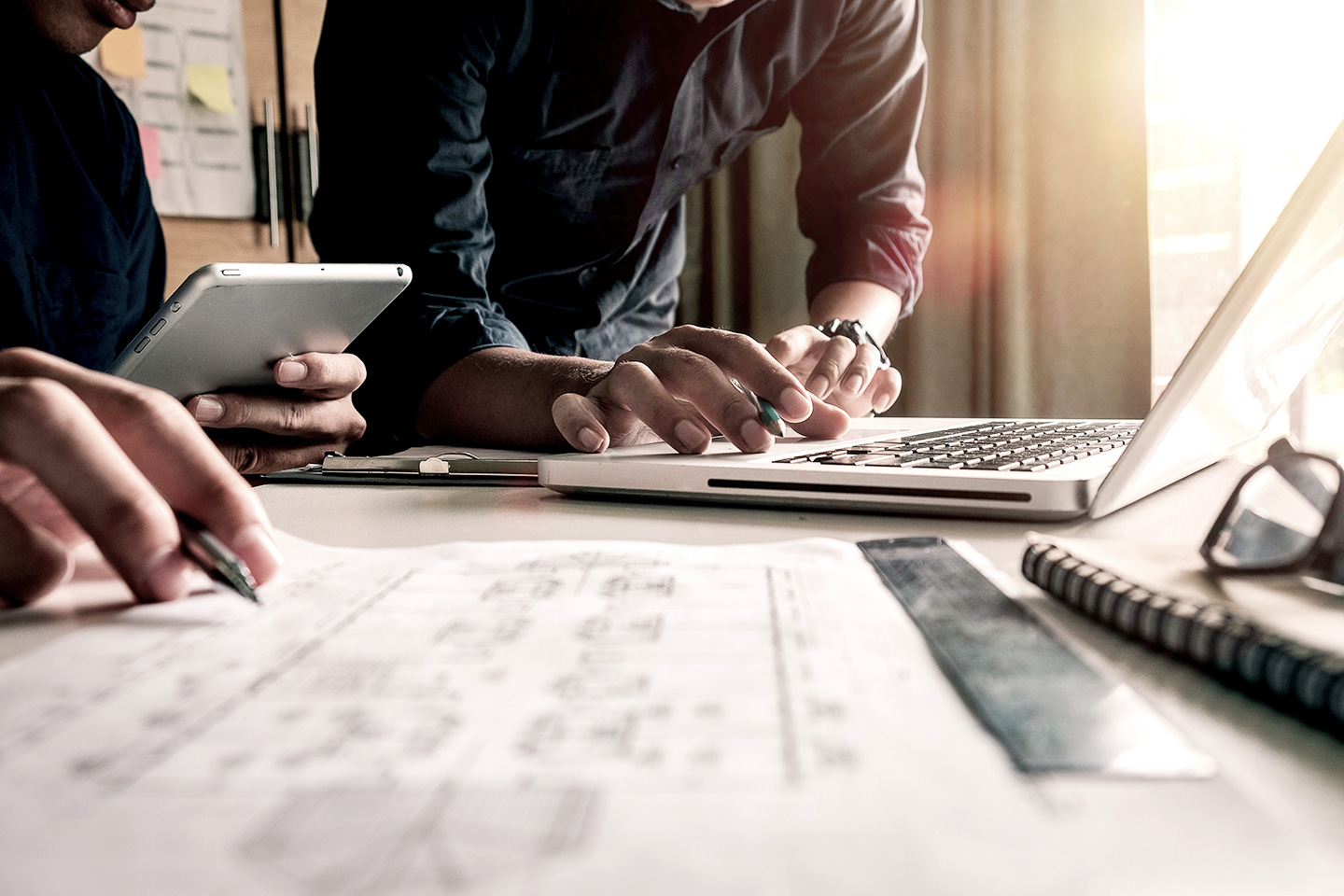 The right team and the right tools for sound project decisions.
No Surprises
Our Project Control Systems (PCS) consultants are like conductors. They ensure that the multitude of systems, teams and processes integrate seamlessly into a harmonious, efficient project with predictable results.
Comprehensive Information from Disparate Data
You'll be able to harness exhaustive data from various departments, systems and partners to gain a comprehensive view into all aspects of your projects and make key strategic decisions with confidence from actionable information—whether your concern is finance or engineering.
Attention to Every Detail
Our approach is exhaustive yet focused. We operate with alacrity when evaluating your processes, determining how best to access your data, configure your projects, optimize your systems, and integrate the right project control solutions for you. We work tirelessly to provide your organization with the team and tools it needs for both daily operations and strategic planning.
Delivering a program spanning more than 170 projects required a robust program scheduling and performance monitoring system. In collaboration with program and software development teams, K2 implemented one of the most sophisticated Earned Value Management System (EVMS) applications globally in construction. This EVMS fully integrated scope, cost and schedule performance monitoring, reporting, forecasting and management on more than $11 billion of airport infrastructure.

Program Director

Engineering News-Record (ENR) Top 5 Program Management Firm
End-to-end project control solution integration.
Our services help you achieve your corporate objectives and business goals. We help you through development, deployment, integration and sustainment efficiently, effectively, and predictably.
Agile Solutions
To ensure that your organization starts seeing tangible results quickly, we apply the best practices of agile software development to your projects while still maintaining tight project management and controls.
Rapid Process Evaluation & Process Mapping
Our extensive experience and agile approach allows us to rapidly evaluate and map your processes, identify gaps and bottlenecks to streamline processes.
Configuration, Development, Implementation, Sustainment
We are platform and software agnostic with an acute awareness of the very best of their features, enabling us to provide the most appropriate integration solution.
Inclusive Building Information Modeling (BIM) Environments
When focusing on built assets, we develop future-proofed, integrated Building Information Modeling (BIM) environments that pull in all the traditional views of a building—documents, drawings, 3D models, etc.— as well as schedules, costs, and maintenance of the construction element to create a meaningful, comprehensive decision-making tool.
Project Controls and Project Management
Our consultants are veterans of the Project Management world and offer an incomparable level of service in the traditional Project Control and Project Management disciplines as an element of your integration solution.
Program Validation (Concept through Completion)
Cost & Schedule Integration / Earned Value Management
Project Planning & Scheduling
Integrated Master Plan (IMP)
Critical Path Method (CPM)
Work Breakdown Structures (WBS)
Change Management
Resource Management
Cost Control / Estimating
Risk Management
Performance Metrics
Hard-won Expertise
Since 1990, K2 has provided both the leadership and support on domestic and international construction management and critical infrastructure security projects and programs ranging in size from $250,000-$20+ billion. We have worked with an incredible variety of software and platforms, enterprise resource planning (ERP) systems, and organization types in diverse industries and sectors across the commercial, institutional, and federal spaces.