For 20 years, K2 Security Screening Group has been a national leader in the planning, management, installation, and integration of airport passenger and checked baggage security screening systems.

We are widely recognized as dedicated, trusted, experts.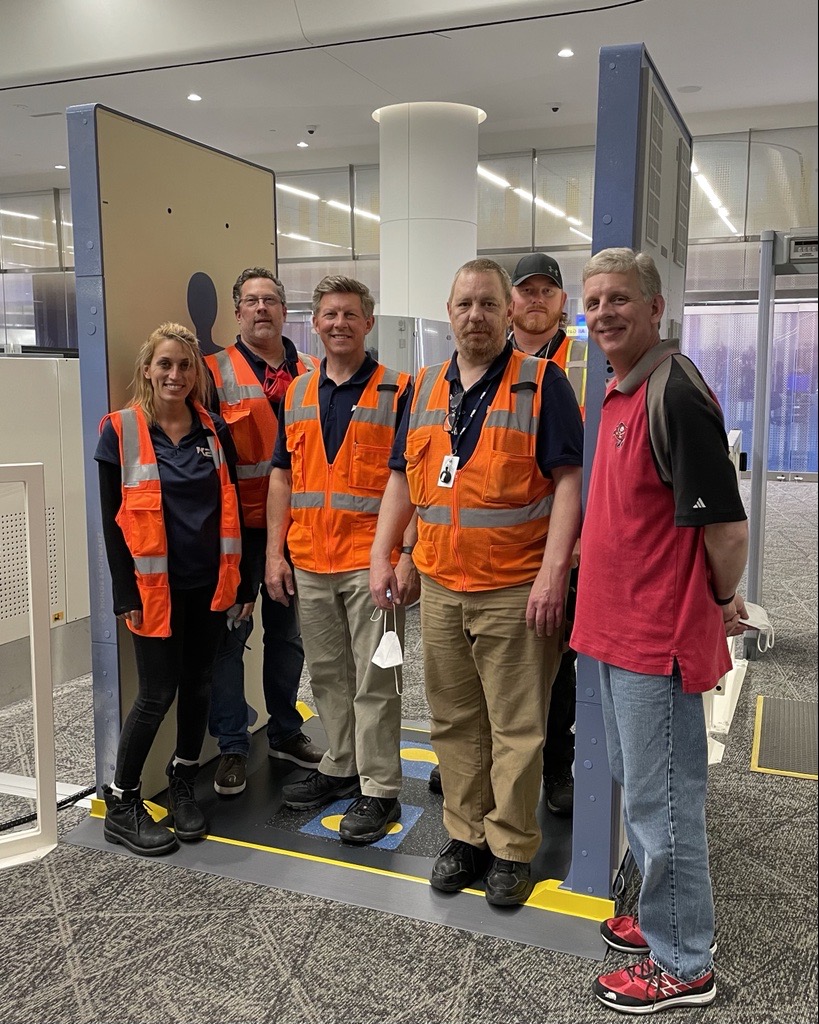 20+
Years ofExperience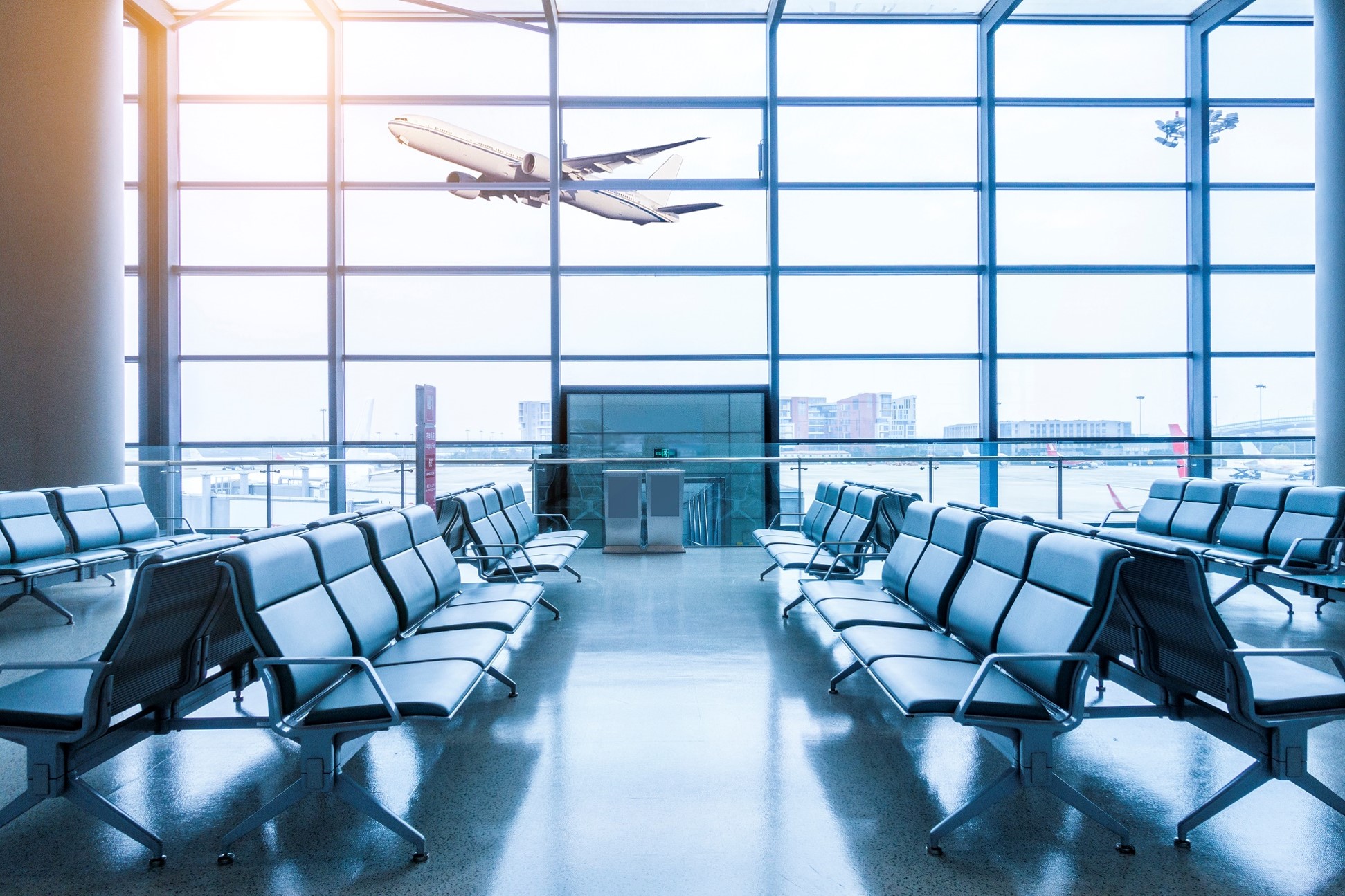 400+
Airports Served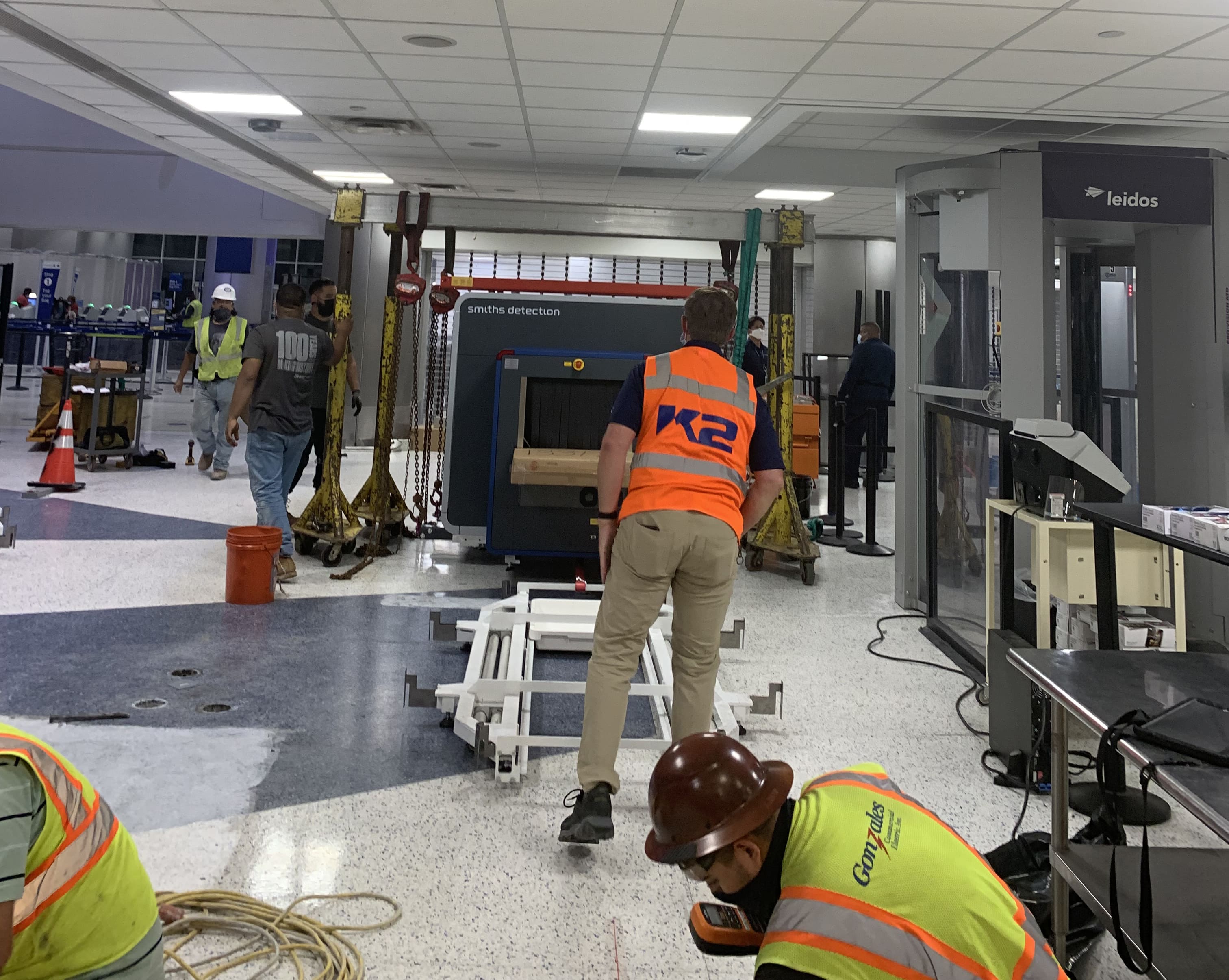 1,000+
Airport Projects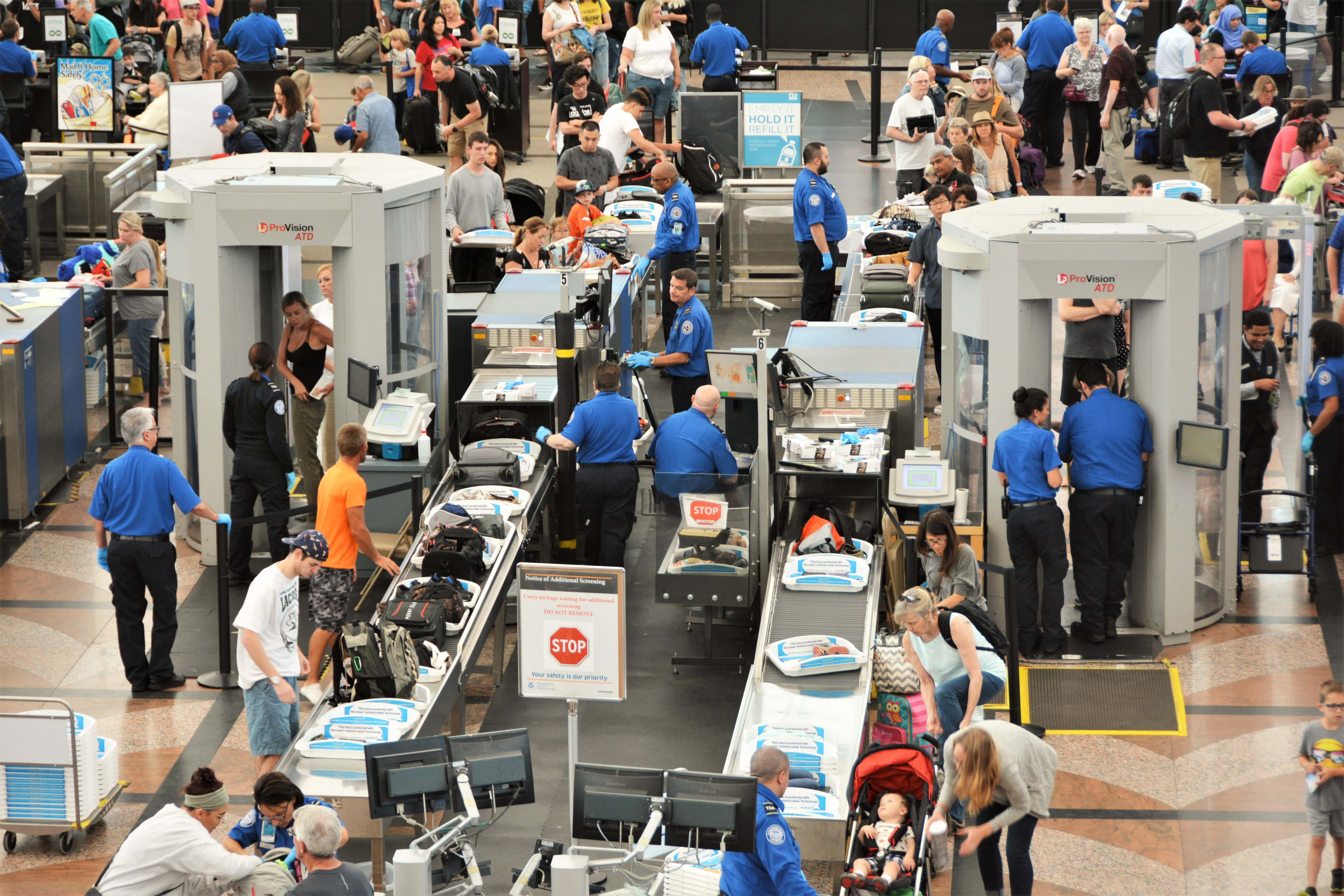 1 Billion+
Passengers Protected
Dedicated
Thank you, K2 Security Screening Group for your extreme efforts to ensure this project was done in such little time. The new checkpoint is just amazing!
---Lead Transportation Security Officer at the TSA
K2 Security Screening Group is known for going above and beyond to resolve the complexities of project management, design, pricing, procurement, technology, installation, financial management, logistics management, software and hardware upgrades, training, troubleshooting, and ongoing support for airport security screening installations/integrations. K2's team includes seasoned, specialized project managers, subject matter experts, logistics professionals, and qualified technicians with a track record of delivering outstanding, on-time, and on-budget project outcomes for clients. We act as a single point of contact for your security screening projects and are dedicated to getting the job done right the first time.
K2 Security Screening Group has provided security screening services to every Category X airport and more than 92% of all TSA-regulated passenger airports in the United States. Recent projects include New York's LaGuardia Airport, Hartsfield–Jackson Atlanta International Airport, Chicago O'Hare International Airport, and Los Angeles International Airport. When airport security screening projects are worthy of the best capabilities and service available, security regulators, airport authorities, airlines, general contractors, original equipment manufacturers (OEMs), equipment riggers, warehousing and logistics shippers, technicians, and industry specialists call on K2. We are trusted by a wide range of security stakeholders to integrate every aspect of a project to ensure a successful outcome.
Trusted
Since 2009, K2 has provided efficient and effective program management support, which is critical to mission success and especially notable given that [the TSA] is such a very dynamic environment.
---TSA Operations Manager,Management and Program Analysis, Transportation Security Administration (TSA)
Experts
Our company embarked on a large contract deploying Mach-SmartLanes™ in the USA at all the major airport hubs. When our team of technicians arrived on site as planned, the client wasn't ready. K2, working alongside our company and with local TSA and the airport, constructed a plan and organized the necessary logistics within six hours, which allowed our technicians to commence work and avoid project delays that would have led to eventual conflicts.
---Senior Project Manager,
Leading Global Security Systems Manufacturer
With more than a thousand successful projects, from Large Hub to Small Hub airports, K2 Security Screening Group is a recognized expert in providing airport passenger and checked baggage security solutions. K2's background in project management consulting and customized project controls, and 20 years' experience in airport checkpoint planning and coordination, offer critical benefits to airport security stakeholders. Our experts and unparalleled commitment to exceptional customer service give us a clear advantage over competitors.
K2 Security Screening Group offers a comprehensive suite of best-in-class airport security screening capabilities and services.
DESIGN AND PRE-CONSTRUCTION SERVICES
As an industry leader for the integration and implementation of aviation security screening technologies, K2 Security Screening Group provides a wide range of planning and design services to its customers. Our planning capabilities include conducting checkpoint capacity analysis and translating Transportation Security Administration (TSA) policies and design requirements.We ensure that these guidelines are met and adhered to, navigating TSA's Capability Acceptance Process (CAP), conducting site validations, and establishing project phasing timelines to meet the needs of all project stakeholders. Design services include creating detailed security checkpoint designs, verifying and validating TSA compliance, developing detailed site implementation plans, and managing security technology and equipment procurement activities.
DEPLOYMENT, LOGISTICS AND MAINTENANCE SERVICES
K2 Security Screening Group has a dedicated staff with extensive experience in deploying and maintaining a broad range of aviation security services. Our expertise ranges from access control systems to the latest on-person and accessible property screening technologies.Our capabilities include installing, relocating, integrating, commissioning, and decommissioning checkpoint, checked baggage, and air cargo screening systems. We manage and contract with construction subtrade technicians to ensure compliance with local, state, and federal codes. K2 Security Screening Group offers comprehensive logistical support that includes shipping, warehousing, and asset control.